Motorola XT185 Business Design PMR Walkie-talkie Radio
Key features of Motorola XT185 Business Design PMR Walkie-talkie Radio
• RF power: 500 mW
• Frequency band: PMR446, 446.0-446.2 MHz
• 16 channels
• Channel bandwidth: 12.5 kHz
• Battery life: 24 hours with standard Li-ion battery
• 38 PL codes (noise barrier codes), 83 DPL codes (noise barrier codes)
• Dimensions: 136 mm (height) x 47 mm (width) x 21 mm (depth)
• Weight: 100 g with 1.5 mm Li-ion battery
• Range: 8 km
• Hands-free VOX/iVOX mode and easy pairing function
• IP54 dust and water resistance
Gross price (including 27% VAT): 103.57€ (Net price: 81.55€)
Add to Cart
Price Watch
You can ask for e-mail price notifications when the price of this product gets under a limit you specify. To use this feature you need to have a user account and to be signed in.
Further details of Motorola XT185 Business Design PMR Walkie-talkie Radio
• Compliance certification: shock and vibration according to TIA/EIA-603 standard

The Motorola XT185 delivers with all the convenience and benefits of two-way communications without the need for an operating licence. Lightweight and comfortable yet also rugged, the Motorola XT185 offers clear communications in a wide range of environments.

Cost-effective radio communication
Across the warehouse, shop floor or school playground, the Motorola XT185 enables instant and clear communications at the touch of a button.
Developed for business and commercial users, the Motorola XT185 is a general-purpose two-way radio, ideal for users needing to stay in touch with staff, colleagues or team members quickly, easily and economically.
With long battery life, compact size, lightweight, and easy pairing, the XT185 is the perfect radio for the cost-conscious user.

Accessories:
• Two radios
• Two charger pods
• Two rechargeable Li-Ion batteries
• Two belt clips
• Two short lanyards
• Two earbuds
• One mains adapter
Motorola XT185 Business Design PMR Walkie-talkie Radio related media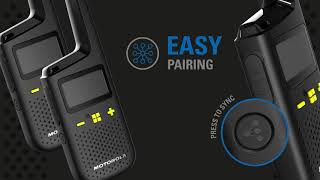 ▶
Motorola XT185 Business Design PMR Walkie-talkie Radio related products
Motorola HKNN4014A Talkabout Battery 1130 mAh Li-ion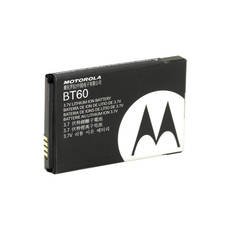 Motorola MDPMLN4444A Headset with Boom Microphone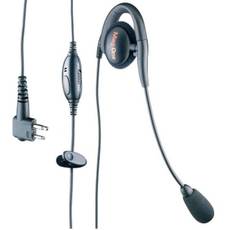 Motorola HKLN4599A Microphone Headset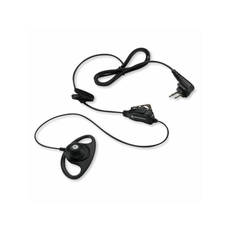 Motorola 0018 Walkie-talkie Mount Bracket Kit for Bicycle, Motorcycle