Icom IP503H Lite Full-duplex Transceiver
Key features of Icom IP503H Lite Full-duplex Transceiver
• The IP-503H Lite model can be operated with its own SIM card to create a standalone system using the IP4000C central controller
• The IP-503H Lite is not operationally compatible with the IP-503H. The latter uses Icom's own SIM card on Icom's own server
• Communication throughout the Coverage Area of LTE (4G) and 3G Network
• The service is available within the EU (depending on the SIM card used by the customer)
• Capable of full-duplex communication (transmitter and receiver at the same time, like a GSM phone)
• Push-to-Talk Instant Communications (no call-setup time)
• Plannable costs due to a fixed monthly fee (depending on the SIM card used by the customer)
• IP4000C central controller required for use
• No radio license required

Gross price (including 27% VAT): 374.85€ (Net price: 295.16€)
Add to Cart
Price Watch
You can ask for e-mail price notifications when the price of this product gets under a limit you specify. To use this feature you need to have a user account and to be signed in.

Further details of Icom IP503H Lite Full-duplex Transceiver
• Full-duplex IP radio with two SIM cards
• Network: EXP (LTE B1, B3, B7, B8, B20 W-CDMA B1, B8); AUS (LTE B1, B3, B5, B7, B8, B28
W-CDMA B1, B5)
• AF output power: internal SP more than 900 mW; external SP more than 200 mW
• Operating time (varies depending on environment): more than 17 hours (with BP-272)
• Built-in GPS and Bluetooth Version 2.1 + EDR, and Bluetooth-less version available
• Dimensions: 59 mm (width) x 95 mm (height) x 32 mm (depth)
• Weight: 240 g (with BP-272 and antenna)
• IP67 dust and water resistance; IP55/54 dust and water jet/water resistance
• Industry Leading Compact and Lightweight Design
• 900 mW Powerful and Clear Audio


Instant Wide Area Coverage Over an LTE/3G Network
It provides wide area communication using a cellular network.(Network coverage provided by a generally available data SIM card. Radio registration is required separately by the system administrator).

Simultaneous TalkListen Function for Full-Duplex Communication
The Simultaneous TalkListen function provides full-duplex one-to-many communication which users can talk and receive at the same time like a telephone style conversation.

Dual SIM Capability for Communication Redundancy
Two different SIM cards can be installed. Switch between them as required (Single standby only).

Multiple User Communication
Multiple users in the call groups can initiate calls instantaneously.

Priority Interrupt Calling
• You can break into an on-going call to transmit an important message.


Other Features:
• Individual, Group, Talkgroup, Multiplex Talkgroup and All calls (Depending on system configuration)
• Emergency button, Lone Worker and Man Down functions
• Vibration alert function notifies of incoming call
• Up to 500 memory address book (Including Group, Individual, Talkgroup and Telephone lists)
• Voice message recording
• Built-in Bluetooth (Version without Bluetooth also available. Ask your Dealer for details.) capability and GPS

VE-SP1, Just Slot in the IP503H Lite and Start a Voice Conference
• Portable operation with LR6 (AA)×8 cells
• Built-in loudspeaker and high sensitivity microphone
• Charges the radio while using with the AC adapter
• Great as a teleworking type solution
(The transceiver is not supplied.)
Standard Accessories of Icom IP503H Lite Full-duplex Transceiver
Icom BP-272 2000mAh Li-ion Battery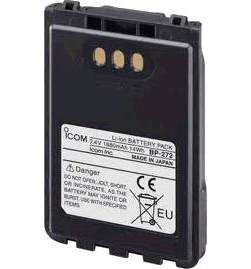 Icom MB-135 Alligator Type Belt Clip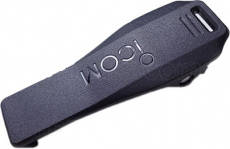 Standard Antenna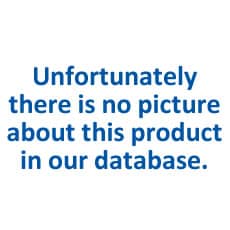 Hand Strap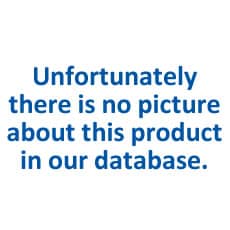 Icom IP503H Lite Full-duplex Transceiver related products