Icom IC-F29SR2 PMR446 Licence Free Walkie Talkie Radio
Key features of Icom IC-F29SR2 PMR446 Licence Free Walkie Talkie Radio
• 16 analogue channels (446,00625MHz-446,19375 MHz)
• Professional rugged body and high performance
• Easy to use
• 1500 mW audio output power
• 38 CTCSS group codes (built-in CTCSS and DTCS encoder and decoder)
• 240g weight with battery
• Smart-ring and inversion type voice scrambler
• 21 hours operation
• Confirms with IP67 standard (dust-tight and waterproof)
• Equivalent to MIL-STD 810 G requirements
TEMPORARILY NOT AVAILABLE, PLEASE CHOOSE IC-F27SR RADIO.

Gross price (including 27% VAT): 149.61€ (Net price: 117.80€)
Add to Cart
Price Watch
You can ask for e-mail price notifications when the price of this product gets under a limit you specify. To use this feature you need to have a user account and to be signed in.

Further details of Icom IC-F29SR2 PMR446 Licence Free Walkie Talkie Radio
• The radio has the same housing as the IC-F1000 / IC-F2000 professional radio. The aluminium chassis and the policarbonate plastic case guarantee the high durability.
• Up to 21 hours of operating time with the supplied BP-279 1450mAh lithium-ion battery pack due to the highly efficient circuitry. This means it can be comfortably last an entire shift. (Tx: 5%; Rx:5%; Stand by:90% with power save on)
• Programmable channel selector with 16 different channels with CTCSS and DTCS tones. (Ask our help to preprogramm the radio.)
• The large 36mm speaker of the radio provides clear companded 1500 mW* audio to a radio operator working in noisy environments.
• This simple to use radio is ideal for high turnover environments and shift work where the radio is constantly passed from person to person. Additional 3 programmable function buttons are on the side of the radio.
• Small size (52,2×186,1×24.5mm) and lightweight (240g) makes this transceiver ideal for all users.
• LED display for function feedback
• Time-out-timer (TOT): The time-out timer limits continuous transmission time period to prevent accidental prolonged transmission
• The Call-Ring function can be used to call receivers with a ringer tone. Ten different ring patterns can be selected.
• The Smart-Ring function checks whether the receiver is in communication range with a ringer sound.
• The built-in inversion voice scrambler provides private conversation. Up to 16 codes are selectable.
• Microphone gain level adjustment
• Key lock function
• Power on scan function
• Monitoring function
• Siren function for emergency
• Surveillance function (The radio turns of LED light and beep sound)
• 500mW RF output power
• Internal VOX for hands-free operation (optional headsets are available)
• Electronic serial number
Standard Accessories of Icom IC-F29SR2 PMR446 Licence Free Walkie Talkie Radio
Icom BC-213 Complete Desktop Charger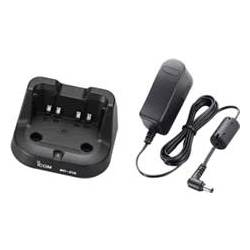 Icom MB-133 Alligator Type Belt Clip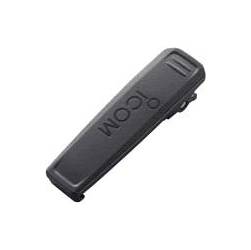 Icom BP-279 1570mAh Li-ion Battery (discontinued)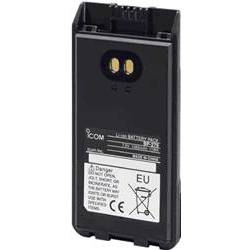 This product is not available.
Possible reasons that the product is not available from the manufacturer anymore or we decided to remove it from our product portfolio. We gladly help you to find the best optional product instead of this type, please contact us.
Icom IC-F29SR2 PMR446 Licence Free Walkie Talkie Radio related products
Icom IC-F29SR2 PMR446 Licence Free Walkie Talkie Radio related discontinued products