Icom IC-R20 Handheld Communications Receiver (discontinued)
Key features of Icom IC-R20 Handheld Communications Receiver
• 0.150 - 3304.999MHz frequency coverage
• LSB / USB / CW / AM / FM / WFM mode
• 1250 memory channel
• 0,01kHz channel spacing
• Numerous scan modes
• 4-hours digital recorder
• 2 for 1, dualwatch receive
• Equivalent to MIL-STD 810 C, D, E, and F requirements
This product is not available.
Possible reasons that the product is not available from the manufacturer anymore or we decided to remove it from our product portfolio. We gladly help you to find the best optional product instead of this type, please contact us.
Further details of Icom IC-R20 Handheld Communications Receiver
• Icom's energy efficient design allows the IC-R20 11* hours of continuous reception from the standard accessory internal 1650mAh Li-Ion battery pack. Also, the IC-R20 can operate with 3 AA Alkaline cells, or longer operation as well as charging the internal battery pack is possible from either an optional cigarette lighter cable or the supplied AC adapter. (* Single receive in FM mode, at Max. AF audio.)
• Covers 150 kHz to 3304.999MHz in SSB and CW modes as well as AM, FM, WFM modes.
• The IC-R20 is a dualwatch receiver, which allows you to receive two channels simultaneously. You can listen to a broadcast station, TV audio, ham marine, aviation or utility communications, while scanning or even monitoring another channel. With two tuning knobs on the top of the receiver, operation such as tuning a channel while listening to another channel is made easy; the large display shows both band settings.
** FM, WFM and AM modes only from 470-3304.999MHz.
* When receiving in dualwatch, the combination of channels is limited to 150 kHz to 469.999MHz (VFO A) and 118MHz to 174.999MHz to 1304.999MHz (VFO B)
• The built-in 32MB Digital (audio) recorder*, which allows you to record received audio for up to 260 minutes. The IC recorder is useful in a variety of ways, like recording wireless microphone audio at a meeting. Recording qualities are selectable from HQ, SP and LP modes and playing speed is adjustable from ×0.5 to ×1.5. Used with the optional CS-R20, you can transfer the recorded contents to your PC and store them**.
* Records received radio audio only; Cannot record external speech etc
** Cannot play recorded contents on your computer
• The VSC (Voice squelch control) opens the squelch only when a modulated signal is detected and ignores unmodulated, beat noise signals.
• The CTCSS and DTCS tones provide quiet stand-by while waiting for a matched tone signal. This is convenient for monitoring a specified repeater, station, etc. Tone scan detects a tone frequency used in a channel. The pocket beep function alerts you with a beep sound when a matched tone signal is received.
• The bandscope easily finds busy channels or unoccupied frequencies within a specified bandwidth (from 1 kHz to 100 kHz). All signals are visually shown on the screen and AF output is emitted while sweeping the range
• With the optional CS-R20 cloning software, memory contents such as frequencies, channel name, bank name, set mode items, etc can be easily programmed. A USB cable is supplied with the CS-R20 to enable you to connect to a PC.
• 100 regular channels (includes 10 pre-set channel), 50 scan edges, 200 auto memory write scan and 70 TV (audio) channel memories. Each regular channel stores an 8-character alphanumeric name, including 5 icons, modes, tone frequency, skip information and so on. Icom's DMS (Dynamic Memory Scan) system divides these memories into 26 groups, A to Z, and allows you to scan selected banks by simply adding and deleting bank links. The Pre-set channel memorises up to 10 of your favourite channels for easy recall. In addition, TV channels and short wave broadcast stations are pre-programmed.
• Auto memory write scan for a signal, when a signal is detected the received frequency is automatically stored onto an auto memory write channel bank. Up to 200 auto memory write channels are available.
• 100* channel/sec, ultra high speed scan capability. This superior scanning power allows the utmost efficiency when searching over 3GHz of spectrum! *During VFO scan
• Auto squelch and squelch monitor capability
• Noise blanker, ANL (Auto Noise Limiter), AF filter
• AFC (Auto Frequency Control) function
• CI-V PC remote control capability with optional CT-17
• Built-in ferrite bar antenna for AM broadcast
• FM earphone cord antenna capability
• Dial speed-up function
• Auto power off and power save functions
• Key lock function
• Rotary selector and up/down buttons are reversible
• Preprogrammed with TV and popular shortwave channels
• Attenuator and RF gain control…30dB (approx.) of attenuator and RG gain control are built-in
• AF Filter…A low pass filter for suppressing high tone audio, and reduces high tone distortion
Standard Accessories of Icom IC-R20 Handheld Communications Receiver
Icom BC-153SE AC Wall Adapter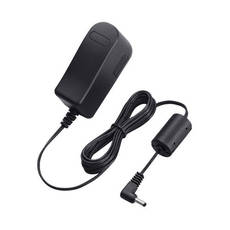 Icom MB-98 Standard Type Belt Clip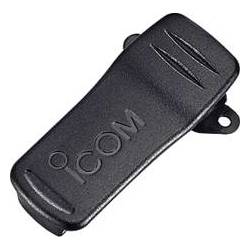 Icom BP-206 Li-ion Battery (discontinued)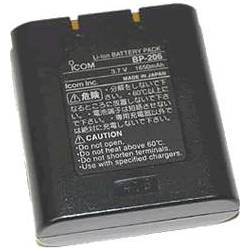 This product is not available.
Possible reasons that the product is not available from the manufacturer anymore or we decided to remove it from our product portfolio. We gladly help you to find the best optional product instead of this type, please contact us.
Standard Antenna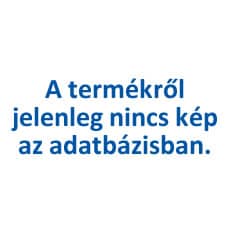 Hand Strap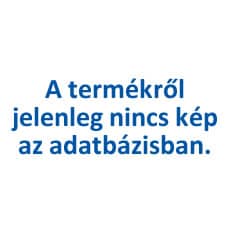 Icom IC-R20 Handheld Communications Receiver related products
Icom IC-R20 Handheld Communications Receiver related discontinued products