Hytera PNC380 Pro PoC Two-Way Radio
(last stock)
Key features of Hytera PNC380 Pro PoC Two-Way Radio
• Communication throughout the Coverage Area of 2G/3G/4G Network/WIFI Network
• Operation system: Android 5.1, download apps from Google Play
• Can be used as a phone (make/receive calls)
• The service is available within the EU (accurate country list can be provided upon request)
• Full-Duplex Communication
• Push-to-Talk Instant Communications (no call-setup time)
• No additional infrastructure required
• NFC function
• 5MP camera
• Nano SIM slog (card is not supplied)
• Positioning: GPS/GLONASS/BDS/AGPS
• IP67 dust and waterproof
• The radio can be used with any GSM operator's SIM card (SIM card/mobile internet service not included in the package)

Server service can be purchased for the device.
Gross price (including 27% VAT): 362.30€ (Net price: 285.27€)
Add to Cart
Price Watch
You can ask for e-mail price notifications when the price of this product gets under a limit you specify. To use this feature you need to have a user account and to be signed in.

Further details of Hytera PNC380 Pro PoC Two-Way Radio
• Video recording
• Plannable costs due to a fixed monthly fee
• No radio license required
• Compact, easy-to-use
• Dimensions: 145 x 60 x 26 mm, 208 g
• RAM: 1GB, ROM: 8GB

• Stay Connected and Informed: leveraging the broad coverage of cellular networks, the PNC380 Pro delivers seamless communications across your country. Talk to groups or individuals instantly at a push of the PTT button, or make a telephone call with the full keypad at your will
• 4G Live Video(Pro): equipped with a 5 MP rear camera, the radio allows you to feed the on-site videos to the dispatcher or supervisor in real time over 4G network, improving situational awareness and facilitating decision-making
• Positioning: the PNC380 Pro provides positioning services by using GPS, GLONASS, and BDS in combination, together with the assisted GPS technology
• IP67 and MIL-STD-810G: IP67 and MIL-STD-810G certified, the radio is fully protected from dust and is water-proof up to 1 meter for 30 minutes. It can also withstand 1.2-meter drop
• 4,000 mAh-Lasts All Day Long: the 4,000 mAh Li-ion battery offers over 24 hours of talk and standby time on a 5-5-90 duty cycle, and can be charged through the radio's Micro USB port conveniently when you work outside
• Superior Audio Quality: adopting the dual-mic noise reduction technology, the radio always picks up the right voice from noisy background. The advanced acoustics design substantially elevates sound loudness and sharpness
Standard Accessories of Hytera PNC380 Pro PoC Two-Way Radio
Hytera PNC380 Pro PoC Two-Way Radio related products
Hytera PNC380 Pro PoC Two-Way Radio related discontinued products
Hytera POC Radio 1 Year Server Service (discontinued)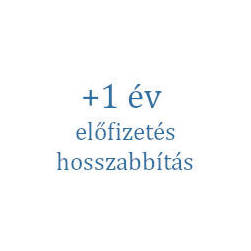 This product is not available.
Possible reasons that the product is not available from the manufacturer anymore or we decided to remove it from our product portfolio. We gladly help you to find the best optional product instead of this type, please contact us.