3M Peltor WS SportTac Electronic Level Dependent Headset (discontinued)
Key features of 3M Peltor WS SportTac Electronic Level Dependent Headset
• Peltor WS SportTac allows you to better control what you hear – and don't hear
• Can be easily adjusted the volume of surrounding sounds, filtered out certain unwanted frequencies and still be protected from harmful noise levels when the shot is taken.
• The built in Bluetooth solution makes it possible for wireless connection to a mobile phone or other communication device for instant and discreet communication
• Weak sounds are amplified while noise, including sudden loud noises like a gun shot, is attenuated to a harmless level
• The unique digital sound circuit reacts instantaneously, protecting your hearing but so softly, so that you rarely hear the clip as the protection is activated

This product is not available.
Possible reasons that the product is not available from the manufacturer anymore or we decided to remove it from our product portfolio. We gladly help you to find the best optional product instead of this type, please contact us.

Further details of 3M Peltor WS SportTac Electronic Level Dependent Headset
Optimized protection
Peltor™ WS SportTac™ is a level dependent hearing protector meaning it listens to the surrounding but attenuates loud harmful noise. The headset attenuates 26 decibels and has surround microphones that captures external sound with great accuracy. The sound is analysed at ultra-high speed before it reaches your ear. Weak sounds are amplified while noise, including sudden loud noises like a gun shot, is attenuated to a harmless level. The unique digital sound circuit reacts instantaneously, protecting your hearing but so softly, so that you rarely hear the clip as the protection is activated.

Stay focused
Peltor™ WS SportTac™ has been designed for long time comfortable use. This is essential as any form of distraction may affect your performance no matter if you are on the shooting range or during active hunting. A softly padded leather headband provides a snug comfortable fit over the head. The low, two-point fasteners allow an Peltor™ WS SportTac™ Peltor™ WS SportTac™ allows you to better control what you hear – and don't hear. You can easily adjust the volume of surrounding sounds, filter out certain unwanted frequencies and still be protected from harmful noise levels when the shot is taken. The built in Bluetooth™ solution makes it possible for wireless connection to a mobile phone or other communication device for instant and discreet communication. even distribution of pressure over the whole cushion area, to help ensure the ear muff stays in place even during sudden head movements or when positioning the weapon. All to help ensure you'll have no problems staying focused.

Enhanced hearing
The well positioned, sensitive microphones combined with large angled speakers have been carefully designed to provide a sound that is as natural as possible. Sounds are reproduced in full stereo, allowing you to detect exactly where they are coming from. But not only that. Weak sounds can be amplified up to four times compared to your normal hearing, allowing you to better hear the game approaching or your dogs barking at a greater distance. A special equalizer function makes it possible to cancel out certain frequencies to help better hear exactly what you want. You can also adjust the stereo balance to adapt if you for example have a hearing impairment in one ear.

Instant communication
A clear and reliable communication between fellow hunters and game keepers is an outstanding way to boost safety and ensure that for example the number of tags is not exceeded. Peltor™ WS SportTac™ can easily be connected to various types of communication radios via a wide range of specifically designed accessories. The built in Bluetooth™ circuit now also allow for a complete wireless connection with your cell phone or other communication device with Bluetooth™. Phone can remain silenced in your pocket and only you will hear when you get a call. You can even stream audio in stereo from your phone or MP3 player over the Bluetooth™ link and listen to your favorite music if it gets to boring at your post.

• Battery Type: 2 x AAA 1,2-1,5V (rechargeable Ni-Mh batteries included)
• Operating time: Surround + Bluetooth (active) >11h; Surround + Bluetooth (active) >11h
• Charging time: 8 hours
• Wireless Connectivity: Bluetooth 2.1
• Bluetooth Profiles: Bluetooth headset profile 1.2; Bluetooth hands-free profile 1.5; Bluetooth A2DP profile 1.2; AVRCP 1.0;
• Bluetooth Range: Up to 10m, class 2
• Wired Connectivity: 3,5mm AUX input jack (limited to 82 dB); Nexus two pin (J22) AUX input jack
• Net Weight: 352g (incl. batteries)
• Attenuation rating (SNR): 26dB
• The picture and the price refer to MT16H21FWS5E-584GN type.
3M Peltor WS SportTac Electronic Level Dependent Headset related products
3M Peltor HY21 Hygiene Kit for SportTac and Tactical Series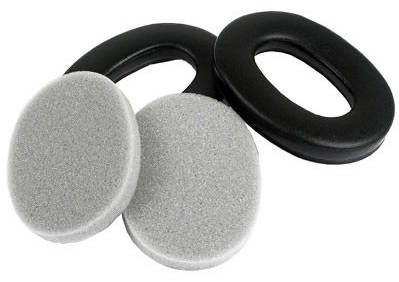 3M Peltor FL6N Audio Patch Cable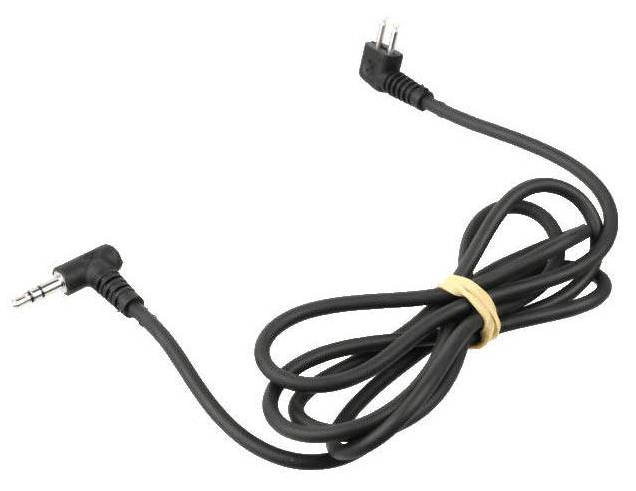 3M Peltor HY100A Ear Muff Cleaning Pads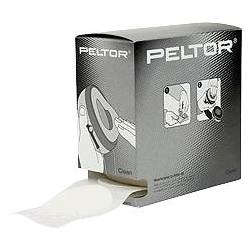 3M Peltor Ops Core Helmet Adaptor for XPI Series P3ADG-F SV/2