Icom IC-9700 Base Station Amateur Transceiver Radio
Key features of Icom IC-9700 Base Station Amateur Transceiver Radio
• Tx frequency coverage: 144.0-146.0; 430.0-440.0; 1240.0-1300.0MHz frequencies
• Rx frequency coverage: 144.0-146.0; 430.0-440.0; 1240.0-1300.0MHz frequencies
• Maximum 100W RF output power
• High resolution multi-function LCD display
• SSB, CW, RTTY, AM, FM, DV, DD mode
Gross price (including 27% VAT): 2,090.60€ (Net price: 1,646.14€)
Add to Cart
Price Watch
You can ask for e-mail price notifications when the price of this product gets under a limit you specify. To use this feature you need to have a user account and to be signed in.

Further details of Icom IC-9700 Base Station Amateur Transceiver Radio
144, 430/440, and 1200 MHz All Mode Transceiver
Including Satellite, DV, and DD Modes
The IC-9700 is an all mode Tri-band transceiver, covering 2 m, 70 cm, and 23 cm. In addition to the traditional SSB, AM, FM, CW, and RTTY modes, the transceiver also incorporates D-STAR (Digital Smart Technology for Amateur Radio) DV and DD modes. A full featured Satellite mode is built-in! There are three antenna connectors, one each for 144, 430/440, and 1200 MHz.

The Icom's Digital Expertise
RF Direct Sampling, for 144 MHz and 430/440 MHz, is utilized in the IC-9700. For 1200 MHz, the Down Conversion IF Sampling method is adopted. In this system, signals are digitized by the ADC and processed in the FPGA. The signals are processed in the digital domain, thus eliminating distortion and other nonlinear elements seen in the legacy superheterodyne receivers. The outcome is that the signal purity is very high, and clear audio can be generated.

Intuitive Touch Screen Display
The beautifully designed MENU screens enable you to navigate settings and functions with a simple touch. The expanded menu provides quick access to the Satellite and D-STAR functions. Additionally, a touch on-screen keyboard is available for entering alphanumeric memory channel names.

Real-Time Spectrum Scope and Waterfall Display
ExampleThis is the first time for an Icom VHF/UHF transceiver to have a real-time spectrum scope and waterfall display comparable to an HF high tier transceiver. With the high-speed spectrum scope, you can instantly see the operating band condition. With a simple touch of the scope, you can tune the radio to the desired signals frequency. You can also view the receive signal history using the waterfall display.

Independent Receiver, Full Duplex Operation
ExampleThe IC-9700 can simultaneously receive on two different bands, and two different modes. For example, you can receive on the 1200 MHz band in the SSB mode while receiving on the 144 MHz band in the FM mode. This function can be a significant advantage when participating in contests or searching for weak signals. Furthermore, the IC-9700 is Full Duplex, which enables you to transmit on the main band while receiving on the sub band

Audio Scope Function
This is a comparison between two transceivers' rear chassis temperatures when continuously transmitting for 15 minutes. The IC-910* rises to 65 °C while the
IC-9700 rises only to 45 °C. * Japanese version example when testing at 50 W.Making good use of the Audio Scope function, various audio characteristics, such as microphone compressor level, filter width, notch filter width, and keying waveform in the CW mode can be monitored. Transmit or receive audio can either be displayed on the FFT scope and the oscilloscope.

Newly Designed Power Amplifier
ExampleThe power amplifier outputs stable power with high efficiency (144/430 MHz band: 100/75 watts). The cooling system prevents the PA from overheating, even when operating for a long time. That ensures reliable operation during contests. This amplifier is more energy efficient than previous models.

D-STAR Operation Friendly Functions
The IC-9700 has the D-STAR Repeater (DR) function that has been well received by D-STAR enthusiasts. The DR function can be used on both the Main and Sub bands simultaneously to listen to two separate DV signals. Moreover, by using the DD mode, you can browse the Internet through a repeater station.
■ Connection example (AP mode)* These functions can be used only when using through D-STAR G3 repeater.
* See the instruction manual that comes with the transceiver when operating.

Almost Identical User Interface to the IC-7300
The layout of the dials and keys, and the menu screens are almost the same as the IC-7300. If you are familiar with the IC-7300, you can operate the IC-9700 without hesitation. The IC-9700 is the perfect side-by-side companion to the IC-7300, enabling operations from HF to the 1200 MHz.

Comprehensive Menus for Satellite Operation
The IC-9700's Satellite mode makes Satellite operation very easy. Even in the Satellite mode, you can use the high-quality spectrum scope.

Normal and Reverse Tracking Functions
In addition to the Reverse Tracking function there is also a Normal Tracking function. Both functions simultaneously increase or decrease both the downlink and uplink frequencies in the same steps.

AFC Function
Automatic Frequency Control follows the frequency change caused by the Doppler effect, thus maintaining a stable receive condition.

Up to 99 Satellite Memory Channels
The IC-9700 has 99 satellite memory channels that enable you to store both uplink and downlink frequencies and operating mode. By just selecting a satellite memory channel, all of your satellite settings are completed.

UDP Hole Punch function
The UDP Hole Punch function enables Access Point mode or Terminal mode communication (limited function), even if you cannot forward port 40000, or a Global IP address is not assigned to your device. This function is convenient when you are using a free Wi-Fi hotspot.
Note:
• When using the IC-9700 Internal Gateway function, IC-9700 version 1.10 or later is required.
• When using an application software, RS-MS3W/RS-MS3A version 1.30 or later is required.
• You can communicate with individual stations, or stations that are listening to a repeater, whichever you set in "TO." Once your transmit signal passes through a punched port, a reply (receive) signal can pass back through the port.
• You cannot hear calls from stations that initiate a call to you.
• See the RS-MS3W or RS-MS3A instruction manuals for precautions and setting details.

Other functions
• Loud and clear audio
• Compatible with the RS-BA1 Version 2 and CI-V commands
• Built-in server function
• Digital Twin PBT
• CW functions:Full break-in, CW memory keyer, CW reverse, CW auto tuning
• SD card slot
• TX/RX audio recording
• Screen capture ...and more.
Standard Accessories of Icom IC-9700 Base Station Amateur Transceiver Radio
Icom HM-219 Handheld Microphone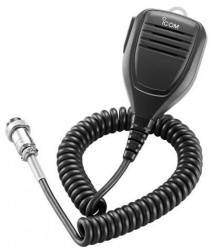 DC Power Cable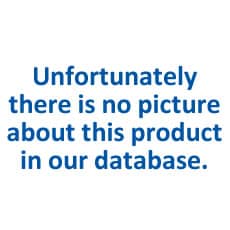 Icom IC-9700 Base Station Amateur Transceiver Radio related products
Icom IC-9700 Base Station Amateur Transceiver Radio related discontinued products