Motorola MDRLN6551B Long Range Wireless Kit with Vehicular Charger
Key features of Motorola MDRLN6551B Long Range Wireless Kit with Vehicular Charger
• Rated sound distortion: 0.5 W @
• Shock vibration: MIL-STD-810F
• Microphone type: omnidirectional
• Operating voltage: 3.6V DC
• Battery type: lithium-ion
• Weight: 158 g
• Dimensions (for wireless RSM): 88 mm (height) x 26 mm (width) x 63 mm (depth)
• IP55 protection (with sealed dust cover)

Gross price (including 27% VAT): 583.63€ (Net price: 459.55€)
Add to Cart
Price Watch
You can ask for e-mail price notifications when the price of this product gets under a limit you specify. To use this feature you need to have a user account and to be signed in.

Further details of Motorola MDRLN6551B Long Range Wireless Kit with Vehicular Charger
MDRLN6551B Motorola long range wireless mobile radio solution with vehicle charger.

Long-range wireless solution enables critical communications to be maintained even in remote workplaces. Designed for those who depend on their high-powered mobile radio to connect to the system and need to work outside their vehicle.

The long-range wireless remote speaker microphone (RSM) can be instantly paired by touch with a Bluetooth-enabled mobile microphone (Bluetooth Gateway). The long-range wireless RSM works up to 100 meters from your mobile radio, so you can communicate at distances you thought were impossible. The Bluetooth Gateway microphone is compatible with MOTOTRBO DM4000, MOTOTRBO DM3000, ASTRO 25 APX and ASTRO 25 XTL mobile radios. Setup of this plug-and-play solution takes just seconds. The kit includes a wireless hands-free microphone with battery (RLN6544), a Bluetooth pass-through mobile microphone (PMMN4097) and a vehicle charger (PMLN6716).

Workers who need to leave their truck can stay in touch with their mobile radio with the long-range wireless remote speaker microphone. Because they can communicate instantly with the dispatcher without having to return to the truck, remote workers can do their jobs safely and more efficiently.
Motorola MDRLN6551B Long Range Wireless Kit with Vehicular Charger related products
Motorola MotoTRBO DM4400E VHF Two-Way Mobile Transceiver Radio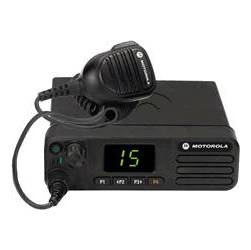 Motorola MotoTRBO DM4400E UHF Two-Way Mobile Transceiver Radio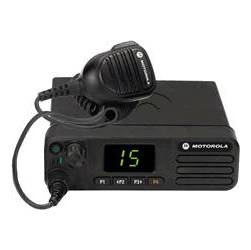 Motorola MotoTRBO DM4401E VHF Two-Way Mobile Transceiver Radio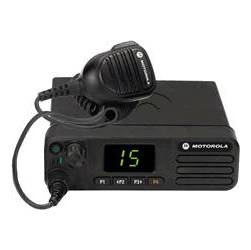 Motorola MotoTRBO DM4401E UHF Two-Way Mobile Transceiver Radio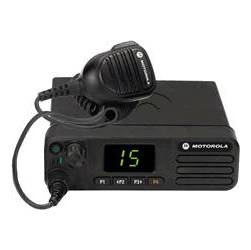 Motorola MotoTRBO DM4600E VHF Two-Way Mobile Transceiver Radio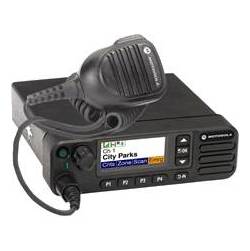 Motorola MotoTRBO DM4600E UHF Two-Way Mobile Transceiver Radio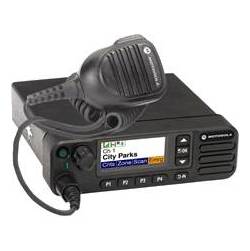 Motorola MotoTRBO DM4601E VHF Two-Way Mobile Transceiver Radio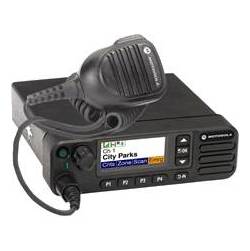 Motorola MotoTRBO DM4601E UHF Two-Way Mobile Transceiver Radio