Icom IC-M94DE Handheld Marine Radio with AIS Receiver
Key features of Icom IC-M94DE Handheld Marine Radio with AIS Receiver
• VHF marine channels
• Integrated AIS receiver
• Maximum 6W RF output power
• 1500mW audio output
• 2,3" large high visibility LCD
• Built-in DSC and ATIS functions (MMSI and ATIS code)
• Integrated GNSS and GPS receiver
• AquaQuake draining function
• Active noise cancelling
• DISTRESS button on rear side
• Class H DSC functions* (* After entering MMSI; Input request when switching on the device, until the MMSI has been entered once)
• Marine radio (INT channels)
• ATIS channels** (** After entering ATIS code; one time possible in radio menu; for use where permitted)
• IPX7 waterproof construction
• Float'n flash function
• Supplied accessories: BP-306 2400mAh Li-ion battery, BC-251 charger, BC-242 AC wall adapter, MB-133 belt clip, handstrap, FA-SC59V antenna
Gross price (including 27% VAT): 445.32€ (Net price: 350.65€)
Add to Cart
Price Watch
You can ask for e-mail price notifications when the price of this product gets under a limit you specify. To use this feature you need to have a user account and to be signed in.
Further details of Icom IC-M94DE Handheld Marine Radio with AIS Receiver
•IC-M94DE VHF Marine Transceiver with DSC & AIS Receiver
Icom brings all the features of your fixed VHF to a handportable with the introduction of the all new IC-M94DE…the world's first marine VHF handportable radio with an integrated AIS receiver as well as DSC and GPS.
•The IC-M94DE is the first handheld radio that offers users receive information broadcast by other AIS equipped vessels. The IC-M94DE provides vessel traffic information shown on the radios large clear display. With its elegant design and abundance of simple to use features this is a game changing device for anyone who ventures out to sea for recreation or work.
• Worlds First Handheld Marine Radio with AIS Receiver
AIS receiver and DSC function add further assurance for safety at sea. The integrated AIS receiver displays vessel traffic information is shown on the screen. The AIS target call function allows you to easily set up a DSC individual call. Distress calls can be made with the rear panel distress button.
• 6 W RF Output Power and 10 Hours of Operating Time
The IC-M94DE's 6 watts of transmit power provides extended communication range for the user. The supplied BP-306 high capacity 2400 mAh (typical) Li-ion battery, provides 10 hours of operating time, under normal conditions*.
* Approximate, typical operation with 5:5:90 duty ratio.
• Class-Leading 1500 mW Audio Output
Icom's custom high-power capacity speaker delivers a loud 1500 mW (typical) audio output with improved acoustic sound clarity for noisy maritime environments.
• Simplified Navigation Function
The Navigation function guides you to a specified waypoint. You can assign up to 50 favourite fishing spots or destinations as waypoints.
• Float'n Flash and MOB Auto Set Functions
The radio floats and the LCD screen, keys and rear panel Distress button flash to help you retrieve it from the water. Pressing the distress button while Float'n Flash is working will transmit the MOB distress signal.
And More
• Integrated GPS receiver
• Active noise cancelling technology
• IPX7 submersible (1-metre depth of water for 30 minutes)
• Dualwatch and Tri-watch functions
• Favourite channel function
• Supports 4-digit channels
• AquaQuake prevents audio degradation from a water-logged speaker
Icom IC-M94DE Handheld Marine Radio with AIS Receiver related media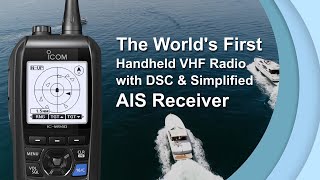 ▶
Standard Accessories of Icom IC-M94DE Handheld Marine Radio with AIS Receiver
Icom BP-303 2400mAh Li-ion Battery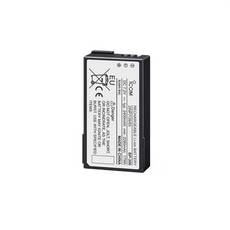 Icom BC-242 AC 230V Wall Adapter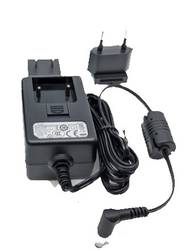 Icom BC-251 Desktop Charger without adapter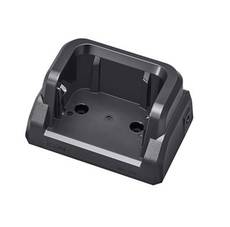 Icom FA-SC59V VHF Antenna 156.000-161.450 Mhz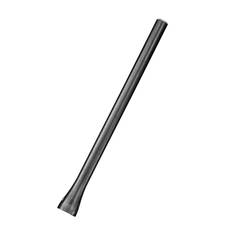 Icom MB-133 Alligator Type Belt Clip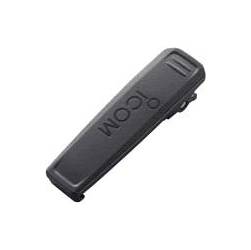 Hand Strap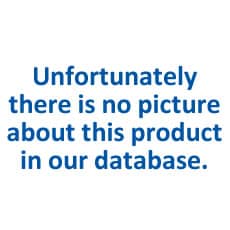 Icom IC-M94DE Handheld Marine Radio with AIS Receiver related products
Icom IC-M94DE Handheld Marine Radio with AIS Receiver related discontinued products
Icom CS-M94 Programming Software (discontinued)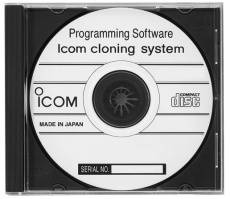 This product is not available.
Possible reasons that the product is not available from the manufacturer anymore or we decided to remove it from our product portfolio. We gladly help you to find the best optional product instead of this type, please contact us.