Entel DN495 LTE PoC Two-Way Transceiver Radio - 1 Year Subscription
Key features of Entel DN495 LTE PoC Two-Way Transceiver Radio - 1 Year Subscription
• Communication throughout the coverage area of LTE (4G), 3G, 2G and Wi-Fi network
• The service is available within the EU (accurate country list can be provided upon request)
• Full-Duplex communication
• Push-to-Talk instant communications (no call-setup time)
• Plannable costs due to a fixed monthly fee
• No additional infrastructure required
• No radio license required
• Lone worker, man down and GPS functions

Gross price (including 27% VAT): 650.58€ (Net price: 512.27€)
Add to Cart
Price Watch
You can ask for e-mail price notifications when the price of this product gets under a limit you specify. To use this feature you need to have a user account and to be signed in.

Further details of Entel DN495 LTE PoC Two-Way Transceiver Radio - 1 Year Subscription
• IP68, MIL-STD-810 C/D/E/F/G
• Outstanding battery endurance
• 3W audio output
• Built-in GPS & Bluetooth
• AES256 encryption as standard
• OTA programming & updates
• High contrast white on black OLED display
• Emergency features: panic button, lone worker, man down
• Individual calls, broadcast calls, group calls, dynamic groups
• Text messaging, status messaging
• Sending GPS location
• Presence check
• Call interrupt
• Works out of the box
• Dimensions: 97×59,5×37mm (with CNB450E battery)
• Weight: 267g (with CNB450E battery)


This article number includes the followings:
- 1 pc Entel DN495 4G LTE PoC radio with standard accessories
(DN495 PoC radio, CNB450E Li-ion battery pack, CSAHX rapid charger, CAT90 antenna, CBH450 belt clip)
- 1 year subscription with unlimited talk

Entel's DN400 4G LTE Wi-Fi PoC radios operate on National cellular networks. Combine this with the simplicity of traditional PTT operation and DN400 radios deliver a significant step forward in capability and user benefits. A Smartphone App, Radio Gateway and PC Dispatcher options add even more flexibility.

Practically unlimited range
DN400 radios deliver instantaneous PTT calling over Cellular & Wi-Fi networks. Entel's multi-network un-steered roaming sim offers the very best network access and coverage.

Basic to Advanced Configuration
DN400 radios can be configured for simple press to talk operation or the more sophisticated features that you'd expect of a high-end two-way radio system.

No limitations
The DN400 enables your workforce to make a practically unlimited number of simultaneous calls.

No license, no Interference!
There's no need for a radio license and best of all you won't suffer channel interference from other radio users.

Cost Effective
With no need for your own expensive infrastructure Entel's simple pricing options are especially attractive when compared to traditional two-way radio systems.

Ready To Go
DN400 radios are supplied preconfigured and ready for use, just unpack, charge and go!

Instantaneous updates
DN400 radios are updated and programmed over the air (OTA), instantly, no matter where they are.

Scalable
Entel's simple and flexible pricing options can be adapted to your business needs. There are no heavy up-front Infrastructure or ongoing Site / Line rental, IP Link or License costs to worry about.

Cross Platform Communications
DN400 radios form part of a solution that can unify your mobile communications. Other products in the range include a PC Dispatcher App, Smartphone App & Radio Gateway (allowing connection with existing radio systems), everyone can talk together at the press of a button.

Secure & Resilient Communications
Entel's service utilises AES-256 encryption to ensure the highest level of privacy and data security. Entel's servers are locally hosted, e.g. Entel's EU server is hosted in a UK Tier 1 data centre with further remote back up servers.

Emergency Features
DN400 supports an Emergency button, Lone-Worker and Man-Down features with automatic transmission of the radios precise location.

Comprehensive Maintenance
In addition to the standard 2-Year Warranty, Entel's optional 3 / 5-Year Comprehensive Maintenance service also covers accidental damage.

Presence Check
If required, DN400 radios can be configured to indicate which users are on-line.

Ultra-Compact & Loud!
DN400 radios are the most robust, compact commercial Grade LTE radios available today. Despite their compact size they produce outstanding audio clarity & volume levels that exceeds radios twice their size.

Accessories
A comprehensive range of high quality Entel accessories are available from covert earpieces to bone conductive and Bluetooth options.

Lowest Call Latency
Entel's, Radios, Apps, Servers and SIM's have all been optimised to deliver call latency times equivalent to DMR radio systems.

Rapid Deployment
DN400 radios can be deployed anywhere in just a few hours. Perfect for applications such as highways maintenance, events and logistics etc.

Emergency Features
DN400 supports an Emergency button, Lone-Worker and Man-Down features with automatic transmission of the radios precise location.

IP68 Commercial Grade Construction
Exceeding MIL-STD 810C/D/E/F/G and IP68 2 meters, 4 hours Submersible, DN400 radios undergo rigorous life-cycle testing and are designed to deliver many years of trouble free use, even in the most demanding of environments.

Drop-In Charger as standard
DN400 radios are suppled with a rapid, drop-in charger as standard.

High Contrast OLED
DN400's OLED display provides exceptional readability in all conditions. The display shows important information such as the selected channel, who's calling, contact list, signal strength, battery charge etc.

23 Hours Battery Endurance
From a single charge, DN400 radios deliver a market leading battery endurance time of up-to 23-hours.

GPS & Bluetooth
DN400 radios can be configured to send their location for both management and safety purposes. This information can be displayed and managed via the PC Dispatchers map. Bluetooth supports Entel's range of Bluetooth audio accessories.

Rugged Accessory Socket
DN400's rugged locking accessory socket is submersible (even with it's cover removed) and goldplated contacts minimise any risk of damage from corrosion. All Entel's accessories also incorporate goldplated contacts, a robust plug and high-grade cable.
Entel DN495 LTE PoC Two-Way Transceiver Radio - 1 Year Subscription related media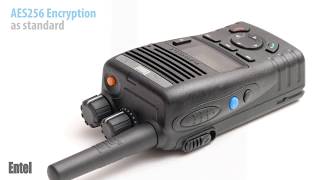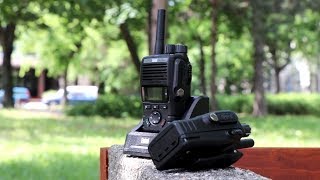 On the basis of Article 29 of the Government Decree 45/2014 on the declaration of the detailed rules of contracts between a consumer and an undertaking DND Telecom Center Ltd., as an undertaking, informs the consumers that the undertaking starts the service as a subscription with the delivery of the product with the express consent of the consumer and the consumer acknowledges that after completing the service as a whole, the he loses his right of termination. The price of the service as a subscription: 168.81€ + VAT. In the event of withdrawal from the purchase of the product, the contractor shall reimburse the full price of the product to the consumer at the rate reduced by the consideration for the service.
Standard Accessories of Entel DN495 LTE PoC Two-Way Transceiver Radio - 1 Year Subscription
Entel CNB450E Li-ion Battery, 2000mAh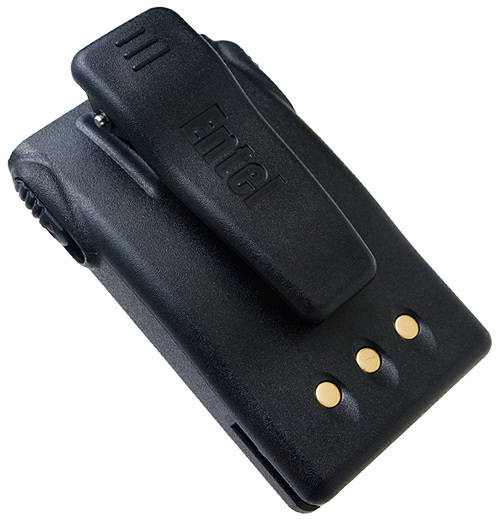 Entel CSAHX Rapid Desktop Charger
Two-Way Radio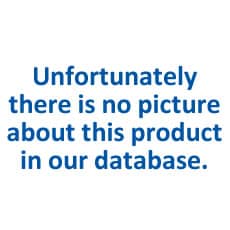 Belt Clip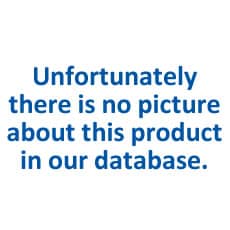 Standard Antenna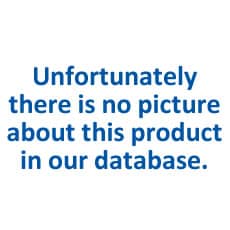 Entel DN495 LTE PoC Two-Way Transceiver Radio - 1 Year Subscription related products