3M Peltor Alert Noise Level Dependent Hearing Protector with FM Radio
Key features of 3M Peltor Alert Noise Level Dependent Hearing Protector with FM Radio
• Level dependent function for ambient listening. This function improves the wearer's ability to hear warning signals, approaching vehicles and other dangers
• Built-in AM/FM radio receiver with stereo sound reproduction
• Knob for volume and channel adjustment
• A standard chassis jack for connecting Flex cords (FL6U-**) for various types of communication equipment – com radio, mobile or DECT
• High-attenuating shells with optimised acoustic design and excellent space for the ears for the best possible sound quality and comfort

Gross price (including 27% VAT): 166.61€ (Net price: 131.19€)
Add to Cart
Price Watch
You can ask for e-mail price notifications when the price of this product gets under a limit you specify. To use this feature you need to have a user account and to be signed in.

Further details of 3M Peltor Alert Noise Level Dependent Hearing Protector with FM Radio
3M Peltor high attenuation earbuds with built-in FM radio receiver. Protect your hearing and listen to the radio at the same time. 3M Peltor hearing protection ear muffs with noise-dependent function for increased safety when working in noisy environments. Earphones integrated with the AM / FM radio allow you to listen to the FM radio or an external device (MP3 player, mobile phone) while listening to your surroundings and communicating with your colleagues without removing the earphones. These hearing protectors can help improve user safety and motivation in noisy environments. The active volume 3M Peltor hearing protection radio provides convenient, effective protection against harmful noises. At the same time, it provides increased security because its active volume function attenuates loud noises while amplifying the weak ones. The FM radio receiver provides an extra work experience and the sound is reproduced in stereo, and the bass provides a real musical experience.

• Microphone with effective noise compensation for clear and reliable communication
• Quick Positioning integrated microphone boom for easy handling
• Soft, wide, foam and fluid-filled ear cushions and individually sprung headband wires of stainless sprung steel provide an even and consistent distribution of pressure around the ears for the best possible comfort
• Battery lifetime approx. 100 hours
• PTT button on the shell
• Available in headband and helmet attachment options
The picture and the price refers to M2RX7A type.
3M Peltor Alert Noise Level Dependent Hearing Protector with FM Radio related products
3M Peltor HY79 Hygiene Kit for Hearing Protector Headsets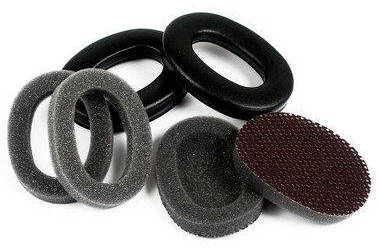 3M Peltor HY100A Ear Muff Cleaning Pads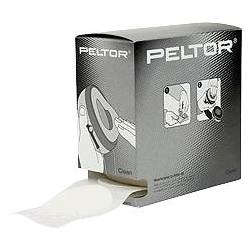 3M Peltor ACK03 Rechargeable NimH Battery Pack, 2.4V, 1700mAh