Swann SWDVK-846806SL- 8 Channel Surveillance System with 6 pcs Cameras (discontinued)
Key features of Swann SWDVK-846806SL- 8 Channel Surveillance System with 6 pcs Cameras
• Do It Yourself (DIY) 8 channel camera set
• 1080p Full HD camera resolution
• 90° viewing angle
• Motion activated police-style red & blue flashing lights & spotlights
• IP66 rated water- and dust resistance cameras, weatherproof design
• Color night vision up to 10m, night vision in black and white up to 40m
• Web and Smartphone remote viewing
• VGA & HDMI video output
• The set is includes 1 TB SATA HDD (supports up to 4 TB)
• The set includes 1 pc 8 channel DVR4-4680, 1 pc 1TB Sata HDD hard drive (built-in), 6 pcs 1080p camera, cables and connectoris for installation

This product is not available.
Possible reasons that the product is not available from the manufacturer anymore or we decided to remove it from our product portfolio. We gladly help you to find the best optional product instead of this type, please contact us.
Further details of Swann SWDVK-846806SL- 8 Channel Surveillance System with 6 pcs Cameras
This product is a Do It Yourself (DIY) product which includes all the cables and connectors which are needed to the installation. In our portfolio you may find other additional optional products (cables, connectors, tools) which may be needed for the installation process.

• Defend your property & deter intruders with motion-activated police-style red & blue flashing lights & spotlights.
• Enjoy hands-free security using voice commands. Stream video from your camera via the Google Assistant & Chromecast, Google Home Hub, or via Alexa devices with a screen, such as Echo Spot, Echo Show or 4K Fire TV.
• Night2Day™ provides rich video quality & color night vision up to 32ft (10m), that turns night into day. You can also see up to 130ft (40m) in black & white during total darkness.
• With Swann's True Detect, warm objects like people & cars can trigger the lights, push notifications & recording with fewer false alarms to worry about.
• Mount the cameras outdoors as their weatherproof design is IP66 rated, meaning they are built to withstand rain, snow & heat, all year round.
• The 1TB HDD can store months of video before overwriting older files. Easily back up video to your personal Dropbox account in the cloud &/or transfer videos to a USB memory stick. There are no ongoing fees ever!
• This system is designed to protect & prevent crime at small businesses & large homes. Position the cameras to watch over entrances, yards, driveways, parking lots, shop floors, store rooms, customer service areas & more.
• This 8 channel DVR comes with 8 Enforcer Cameras offering you the flexibility to add more cameras for increased coverage & to reduce blind spots if you need to.

Package contents:

• DVR 4680 8 Channel DVR with 1TB Hard Drive
• PRO-1080SL Enforcer Cameras x 6
• BNC Cables 60ft / 18m x 2
• Ethernet Cable
• HDMI Cable
• Power Adapter & Splitter
• Mouse
• Mounting Screws & Plugs
• Quick Start Guide
• Theft Deterrent Stickers
Swann SWDVK-846806SL- 8 Channel Surveillance System with 6 pcs Cameras related media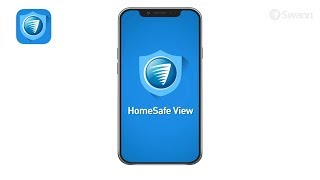 ▶
▶