Icom VE-PG2 RoIP Radio Gateway (discontinued)
Key features of Icom VE-PG2 RoIP Radio Gateway
• Radio over IP Gateway (RoIP)
• Connects an analog radio (repeater or transceiver) with another radio over an IP network
• Bridge mode for point-to-point radio connection
• Selective call mode using a DTMF code
• Up to three radios can be connected to one VE-PG2
• Optional connection cables allow you to connect a transceiver or repeater easily
• Audio input/output and relay switch for public address, headset or external device connection
• Web-based configuration screen
• SNMP, SYSLOG, network monitoring function and call logging
• DNS client
• Automatically checks firmware update(Internet connection required)
• DTMF/5-Tone/MDC1200/BIIS1200 can be passed the IP network*
This product is not available.
Possible reasons that the product is not available from the manufacturer anymore or we decided to remove it from our product portfolio. We gladly help you to find the best optional product instead of this type, please contact us.
Further details of Icom VE-PG2 RoIP Radio Gateway
*Analog signalling and data transmission may not work under certain conditions.
Adjustments or changes in radio settings are typically required.

To connect the radio to the VE-PG2 you can check the below instructions.
- Icom_VE-PG2_install1.pdf
- Icom_VE-PG2_install2.pdf

Please check out our blog article (in Hungarian language) at the following link:
Icom VE-PG2 RoIP Radio Gateway related media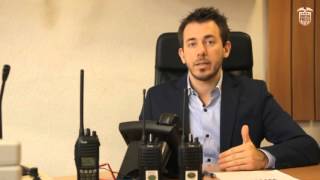 Icom VE-PG2 RoIP Radio Gateway related products
Icom VE-PG2 RoIP Radio Gateway related discontinued products