Icom IP740D LTE and digital UHF Hybrid Radio
Key features of Icom IP740D LTE and digital UHF Hybrid Radio
• Communication throughout the Coverage Area of LTE (4G) and 3G Network and pre-programmed VHF frequencies (digital mode) as hybrid radio
• The service is available within the EU (accurate country list can be provided upon request)
• Full-Duplex Communication
• Push-to-Talk Instant Communications (no call-setup time)
• UHF URH radio integrated into LTE radio
• Supplied accessories: BP-303 3350mAh Li-ion battery, MB-133 belt clip
• Please note that the annual subscription is not included in this article number

Gross price (including 27% VAT): 837.11€ (Net price: 659.14€)
Add to Cart
Price Watch
You can ask for e-mail price notifications when the price of this product gets under a limit you specify. To use this feature you need to have a user account and to be signed in.

Further details of Icom IP740D LTE and digital UHF Hybrid Radio
• The IP730D and IP740D are dual mode "hybrid" radios that provide nationwide coverage over LTE networks and conventional VHF/UHF professional radio mode (IDAS digital/analogue mode).
• Dual Mode: the IP730D series can receive both communications from an LTE radio group and IDAS (or analogue) group at a time (audio mixed). You can press either the main PTT for LTE or the sub PTT button for IDAS or analogue channel to answer in accordance with pre-programming. If necessary, you can press the main and sub PTT buttons to address two groups at the same time.
• Bridge Function: the Bridge function* relays received IDAS digital audio to the LTE radio group, while transferring the LTE radio conversations to the IDAS group. This function is useful when communicating outside of the LTE service coverage area with an IDAS radio, or temporary cross band connection between two IDAS radio groups using different frequencies or channels. (Not available in Analogue mode).
(* When using the Bridge function, operating time will be shorter and output power of the IP730D/IP740D is reduced to 1 W. The Bridge function may be prohibited in some countries. Please check the legal requirements in your country before using this function.)
• LTE mode: LTE mode provides secure private push-to-talk communication over an LTE (4G) and 3G network*. The cellular network provides coverage into building basements or high-rise floors where conventional radio systems may not reach.
(*Network coverage provided by a custom SIM card. Service availability depends on the country.)
• IDAS mode: IDAS digital mode is a conventional VHF/UHF radio mode using licensed professional radio channels. It also provides Individual, Group and All calls with PTT operation. When operating in remote, mountainous areas, 4G/3G networks may not be available. Conventional VHF/UHF communications provide a stable, local alternative
• Sub PTT button for dual mode operation: the IP730D series has two PTT buttons; the main PTT button and the sub PTT button. You can use one for LTE communication and the other for an IDAS/Analogue channel. The sub PTT button offers smooth switching between talking on LTE and IDAS/Analogue channels.
• Full-duplex communication in LTE mode: the IP730D series provides full-duplex operation in LTE mode. This allows users to talk and receive at the same time, much like a telephone conversation.
• 1500mW powerful audio: Icom's custom high-power capacity speaker delivers a loud 1500 mW audio output with improved acoustic sound clarity for noisy environments
• Built-in Bluetooth capability provides wireless operation with a Bluetooth accessory. The optional Bluetooth headset, VS-3 has PTT and programmable buttons.
• The IP730D series has a built-in GPS receiver that can automatically transmit position data at programmed intervals*. (LTE mode only)
(* GPS mapping software is required separately. (Mapping software availability may vary by region.)
• IP67 waterproof and dust-tight specification: the IP730D series is durable enough to endure water pressure under 1- meter depth for 30 minutes, and has dust-tight protection. The radio meets MIL-STD-810 specifications.
• Emergency call features: by holding down the orange emergency button, users can transmit an emergency call. In addition, the radio has three emergency related functions: Man Down, Lone Worker and Motion/Stationary Detection functions. If one of these functions is activated, the radio automatically transmits emergency signals to alert your controller or dispatcher of any potential trouble. (Common to LTE and IDAS mode)
• Digital voice recording/playback: The IP730D series can record incoming calls of up to 4 minutes, or a maximum of 10 messages, and the user can check recorded communications.

General Features:
• 350 – 470, 400 – 520 MHz versions
• 128 Channels/8 Zones
• Rotary encoder with channel announcement function*1
• DTMF code transmission with optional DTMF microphone, HM-245T*2
• Vibration alert function
• Surveillance function
• AquaQuake™ function prevents audio degradation from a water-logged speaker
IDAS Operating Mode
• NXDN conventional
• NXDN multi-site conventional over IP network
• IDAS digital simulcast

IDAS Digital Functions
• Over-the-Air Programming (OTAP) function updates the radio configuration over the LTE
• Over-the-Air Alias (OAA) *1 displays the caller's name without programming
• Up to 500 ID numbers for IDAS mode can be saved in the Call List to show the alias name
• Individual, Group and All calls
• Digital voice scrambler (15-bit encryption)
• Talk back Analogue Functions
• CTCSS and DTCS
• 12.5 kHz channel spacing *1 These functions will be available with future firmware upgrades. *2 DTMF microphone, HM-245T will be available laterCTCSS and DTCS
Standard Accessories of Icom IP740D LTE and digital UHF Hybrid Radio
Icom LTE Radio Service - 1 Year Subscription Extension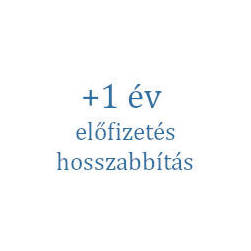 Icom BP-303 3350mAh Li-ion Battery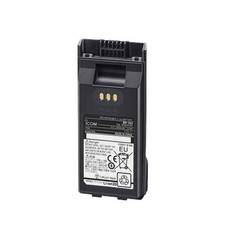 Icom MB-133 Alligator Type Belt Clip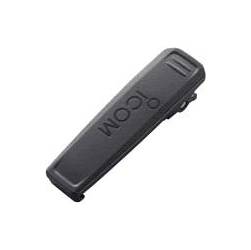 Icom IP740D LTE and digital UHF Hybrid Radio related products
Icom IP740D LTE and digital UHF Hybrid Radio related discontinued products
Icom FA-SC03U UHF Antenna 380-430 MHz (discontinued)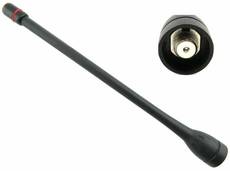 This product is not available.
Possible reasons that the product is not available from the manufacturer anymore or we decided to remove it from our product portfolio. We gladly help you to find the best optional product instead of this type, please contact us.