Dometic PerfectView RVS 729 Reversing Camera System (discontinued)
Key features of Dometic PerfectView RVS 729 Reversing Camera System
• Back-up camera system with colour tube camera and 7" monitor
• Extra wide viewing angle - 150° wide-angle camera lens, which can be adjusted vertically as required
• Ultra-compact reversing camera can be mounted on the upper rear edge of the vehicle
• 7" LCD monitor with LED backlighting and automatic brightness control for excellent image quality
• Unique solution for vans - ideal for more difficult installation conditions
• Waterproof camera (IP 68 protection class)
• Monitor with three camera inputs (separately controllable)
• Mirror function can be set to provide the familiar image seen in the rear view mirror
• Scope of delivery Monitor, camera, 20 m system cable, installation materials, user manual
This product is not available.
Possible reasons that the product is not available from the manufacturer anymore or we decided to remove it from our product portfolio. We gladly help you to find the best optional product instead of this type, please contact us.

Further details of Dometic PerfectView RVS 729 Reversing Camera System
• Input voltage (DC) 12/24 V
• IP class IP40/IP69k
• Camera inputs 2 Brightness adjustment via Automatic LDR
• Image brightness 400.00 cd/m²
• Video standard NTSC
• Vibration resistance 6.00 g
• Operating temperature min. -20.00 °C
• Operating temperature max. 70.00 °C
• Mirroring function Adjustable

Many vans do not have a suitable mounting surface for a rear camera. Here is a clever solution: a small tube camera in a compact housing that can be mounted on the rear edge of the vehicle roof. It combines perfectly with a high-quality 7" LCD monitor, which provides excellent image quality and two camera inputs that can be controlled separately.

In the back of many vans, despite the best efforts, it is impossible to find a suitable mounting position for the camera. However, the PerfectView range offers a reliable solution to this common problem. The new RVS 729 system is recommended for boxy trucks with limited space at the rear. In this model, we have combined a high quality 7" monitor with an extremely compact camera that can be mounted vertically. For the special RVS 535 and 536 solutions, the CAM 29 tube camera is mounted in a flat, vehicle-specific brake light bracket. This is to be installed together with the original brake light so that no additional drilling is required.

Tens of thousands of truck drivers rely on Dometic to make their jobs easier. Why? Because we make life on the road easier. They know our solutions are smart and reliable. Dometic is committed to leading the industry in providing solutions to meet the basic needs of on-the-go travellers: maintaining the right temperature, cooking, keeping food fresh, ensuring personal hygiene.

Many vans simply do not have the mounting space for a rear camera. In such cases, the Dometic PerfectView RVS 729 provides a neat alternative. The reversing camera system comprises a small tube camera in a compact housing that can be mounted on the rear edge of the vehicle roof. The 150° wide-angle lens can be adjusted vertically for the best possible view. A great companion to the camera is the high quality 7" LCD monitor with LED backlighting and automatic brightness control, providing excellent image quality in all lighting conditions. Up to two cameras can be connected to the monitor. And the optional mirror function shows the driver the familiar image of the rear-view mirror, if he or she so chooses. Confident, safe reversing.
Dometic PerfectView RVS 729 Reversing Camera System related products
NEW
Dometic PerfectView RV-ADAPT 7 Monitor Cable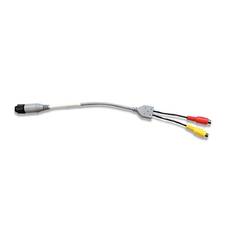 NEW
Dometic PerfectView 200VTO Switch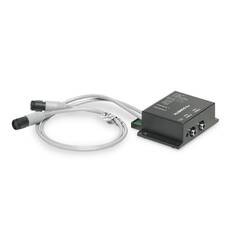 NEW
Dometic PerfectView System Extension Cable 5m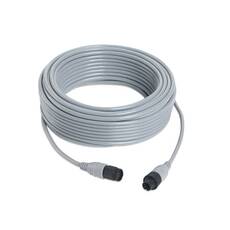 NEW
Dometic PerfectView System Extension Cable 20m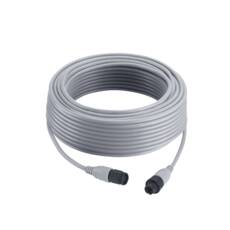 NEW
Dometic PerfectView SPK 170 Heavy-duty Spiral Cable Set