Alfatronix PV24i-RU 24Vdc-12Vdc Voltage Converter 24/30A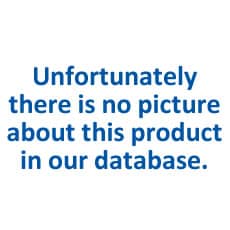 Key features of Alfatronix PV24i-RU 24Vdc-12Vdc Voltage Converter 24/30A
• Input voltage: 24Vdc
• Output voltage: 12Vdc
• Power: 288W
• 24A continuous, 30A short term isolated load capacity
• Dimensions: 236 mm x 91 mm x 52 mm
• Weight: 1050 g
• Fixing type: click 'n' fit fixing, mounted separately using three-hole fasteners
• Switching technology
• Surface mount circuit technology
• IP 65 dust- and waterprotection, ruggedised version
• Lifetime warranty
Gross price (including 27% VAT): 270.05€ (Net price: 212.64€)
Add to Cart
Price Watch
You can ask for e-mail price notifications when the price of this product gets under a limit you specify. To use this feature you need to have a user account and to be signed in.

Further details of Alfatronix PV24i-RU 24Vdc-12Vdc Voltage Converter 24/30A
Harsh environment
Our PowerVerter products with "Ruggedized" housing can be used in harsh environments. The range has been tested using the well-known Ingress Protection System and exposed to demanding environmental conditions, achieving IP65 protection. All Ruggesdized PowerVerters are encased in durable aluminium extrusion. Manufactured using lightweight surface mount technology, components are also less susceptible to damage from vibration and impact, further increasing reliability.

Innovative technology
It uses the same GORE-TEX® technology used in extreme outdoor clothing. The Ruggedised range allows you to breathe freely without compromising water and dustproofing. This free airflow ensures that the internal pressure remains even inside and outside the unit, allowing it to operate safely at high internal temperatures and varying altitudes.

Quick installation
All products are "click 'n' fit". The fixing lug is fixed at three points, so the unit can be installed on uneven surfaces simply by clicking into place.

Shock absorber
In addition to being dust and waterproof, the devices are also vibration dampers. They feature anti-vibration cable management in a hexagonal recess that prevents unwanted vibrations from loosening them, so they can be installed in robust installations without any problems.

Additional features
The RU range offers the same features as the standard PV & DD range but with additional benefits:
• Dust, water and shock resistance to IP65
• Breather vent to prevent undesirable pressure build-up
• Anti-vibration cable sealing
• Supplied with 1 m cable as standard