3M SF403XSGAF-YEL-EU SecureFit 400X Safety Glasses, Amber Lens
Key features of 3M SF403XSGAF-YEL-EU SecureFit 400X Safety Glasses, Amber Lens
• Safety glasses with 3M™ Pressure Diffusion Temple Technology for a comfortable fit
• Wraparound design to improve the security of fit and provide slipping
• Get added comfort over the ears with padded temple touchpoints
• Combination of the soft nose bridge and contoured brow guard to improve comfort and provide additional coverage from flying particles.
• Temple arms, brow guard and nose brisge in a bold colour for an infusion of style
• Lightweight design of 22g
• 3M™ Scotchgard™ Anti-Fog Coating provides superior anti-fog and anti-scratch properties, complying with K&N marking requirements of EN166
• Wide flexible temple arms for solid side protection and popular to be used in combination with Ear Muffs.
Gross price (including 27% VAT): 15.11€ (Net price: 11.90€)
Add to Cart
Price Watch
You can ask for e-mail price notifications when the price of this product gets under a limit you specify. To use this feature you need to have a user account and to be signed in.

3M SF403XSGAF-YEL-EU SecureFit 400X Safety Glasses, Amber Lens related products
-34%
3M SF422XSGAF-BLK-EU SecureFit 400X Safety Glasses, Red Lens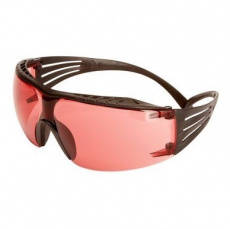 3M SF401XRAS-GRN-EU SecureFit 400X Safety Glass, Clear Lens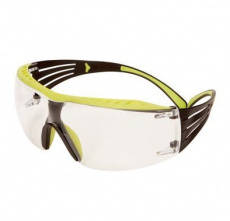 3M SF402XSGAF-BLU-EU SecureFit 400X Safety Glasses, Grey Lens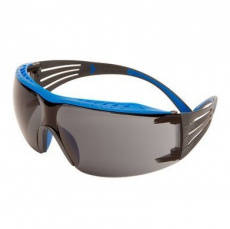 3M SF403XSGAF-YEL-EU SecureFit 400X Safety Glasses, Amber Lens related discontinued products
3M Lens Cleaning Solution 120ml (discontinued)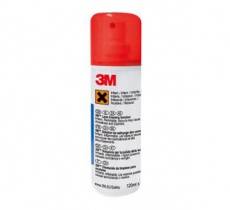 This product is not available.
Possible reasons that the product is not available from the manufacturer anymore or we decided to remove it from our product portfolio. We gladly help you to find the best optional product instead of this type, please contact us.