JDI JD-EH5T Replacable Hearing Part
• Replacable hearing part for JD-250 headset
• Due to the replacable hearing part it isn't necessary to change the whole headset with the change of the actual user since it is enough to replace the hearing part itself.
• The abrasion of the radio's headset connector can be avoided using this product.
• Patented soft ear-hook can be worn it convenient and not come off easily. Special material feeling comfortable even long time wearing or perspiration.
• Revolvable ear-hook, no-limited for right/ left ear, also adjustable for any size of ear.
• Communicating privacy, avoiding bother anyone.
• Using alone or collocate with microphone
Gross price (including 27% VAT): 8.68€ (Net price: 6.83€)
Add to Cart
Price Watch
You can ask for e-mail price notifications when the price of this product gets under a limit you specify. To use this feature you need to have a user account and to be signed in.

More details:
• Diameter:15 mm
• Output Level:92 dB/0.05 Watt. 0.01 Meter. (Artifical Ear IEC-318)
• Input Power:0.1 W
• Max. Input Power:0.2 W
• Output Impedance:32 ohm
RELATED PRODUCTS
JDI JD-250XEH5/IC-F3032S Headset for Icom Radio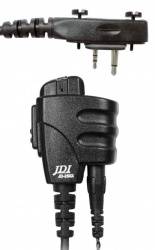 JDI Sponge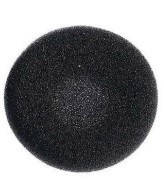 RELATED PRODUCTS (discontinued product)
JDI JD-250/F11 Headset For Icom Radio (discontinued)
This product is not available.
Possible reasons that the product is not available from the manufacturer anymore or we decided to remove it from our product portfolio. We gladly help you to find the best optional product instead of this type, please contact us.