Icom IC-F51 ATEX VHF Two-Way Handheld Radio
Key features of Icom IC-F51 ATEX VHF Two-Way Handheld Radio
• Frequency coverage: 136-174MHz
• 8-character alphanumeric LCD display
• 128 programmable channels, 8 channel groups
• 7 programmable buttons
• BIIS 1200 compatible
• Built-in SEL 2/5, CTCSS, DTCS coder and encoder, DTMF autodial
• Maximum 1W RF output power
• Confirms with IP67 standard (dust-tight and waterproof protection) and protection against explosive gas
• Equivalent to MIL-STD 810 C, D, E requirements
• Charger is not supplied accessory (BC-119N complete charger requires AD-100 charger base/charger)

Gross price (including 27% VAT): 716.82€ (Net price: 564.43€)
Add to Cart
Price Watch
You can ask for e-mail price notifications when the price of this product gets under a limit you specify. To use this feature you need to have a user account and to be signed in.

Further details of Icom IC-F51 ATEX VHF Two-Way Handheld Radio
• Certified to the ATEX Protection II2G Ex ib IIA T3 Gb
• Up to 10 hours of operating time with the supplied 1850mAh lithium-ion battery pack. (Tx: 5%; Rx:5%; Stand by:90%)
• The radio has outstanding protection against dust and water that is equivalent to IP67. The radio can withstand submersion in 1m depth of water for up to 30 minutes and has dust-tight construction that prevents the ingress of dust. The battery connectors made with anti-corrosion metal surface which is surrounded with a rubberized layer.
• Maximum 128 channels can be programmed into the radio in 8 channel groups.
• The radio has 7 progammable buttons including the red emergency button on the top of the radio. The individual volume control and channel selector provide easy and convenient operation.
• Use the built-in CTCSS, DTCS, 2-Tone, 5-Tone, DTMF autodial and BIIS signaling capabilities to set up your talk group or selective calling. The radio can decode ten 2-Tone codes or eight 5-Tone codes on a channel. When a matched tone is received, the following actions are programmable for each code. Bell icon, Answer back call, Beep sound, Auto transmit, Radio Stun/Kill/Revive, Voice recorder, Vibration alert
• The 5-Tone signalling (encoder/decoder) gives you selective calling, quiet stand-by and other convenient functions with programming. The radio "stun" function disables a radio over the air and the "revive" function restores the stunned radio.
• Channel spacing: 12.5/20/25Khz; PLL channel step: 2.5, 3.125Khz (VHF); 5, 6.25Khz (UHF)
• Built-in noise reduction for crystal clear communication
• The IC-F51 ATEX / IC-F61 ATEX has a built-in rolling type voice scrambler equivalent to the UT-110.
• 2-step power save
• Normal and priority scan
• Power ON password
• The optional speaker microphone, HM-138, also has waterproof construction equivalent to IPX7. The HM-138 is approved for use with ATEX models.
• Equivalent to MIL-STD 810 C, D, E, and F requirements
Standard Accessories of Icom IC-F51 ATEX VHF Two-Way Handheld Radio
Icom BP-227AX ATEX Li-ion Battery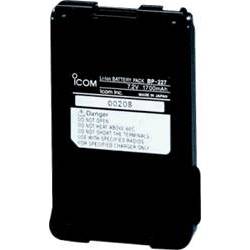 Icom FA-S59V VHF Antenna 150-174 Mhz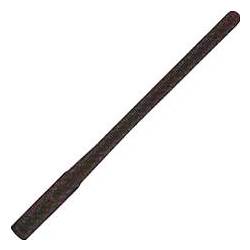 Icom MB-98 Standard Type Belt Clip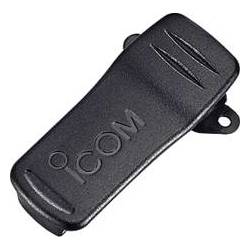 Icom IC-F51 ATEX VHF Two-Way Handheld Radio related products
Icom IC-F51 ATEX VHF Two-Way Handheld Radio related discontinued products
Icom OPC-966 Cloning Cable (discontinued)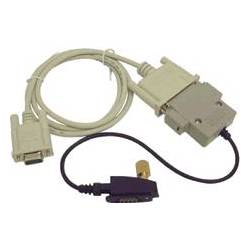 This product is not available.
Possible reasons that the product is not available from the manufacturer anymore or we decided to remove it from our product portfolio. We gladly help you to find the best optional product instead of this type, please contact us.