NEW
Dometic Cool-Ice CI 110 Passive Cooler, 111L Stone
Key features of Dometic Cool-Ice CI 110 Passive Cooler, 111L Stone
• Storage capacity: 111 litres
• Dimensions: 535 mm (depth) x 442 mm (height) x 1055 mm (width) x 18.10 kg
• Thick insulation and unique seal design to keep ice out longer
• Hygienic and easy to clean with large diameter drain plug
• Lightweight and easy to carry thanks to strong ergonomic handles
• Strong, seamless, food-grade polyethylene construction
• Built-in polyethylene feet
• Practical tie-down points under the handles
• Built-in hinges with stainless steel rods and durable rubber feet

Gross price (including 27% VAT): 489.17€ (Net price: 385.18€)
Add to Cart
Price Watch
You can ask for e-mail price notifications when the price of this product gets under a limit you specify. To use this feature you need to have a user account and to be signed in.

Further details of Dometic Cool-Ice CI 110 Passive Cooler, 111L Stone
Compact design
High outdoor temperatures, uneven ground, dust and mud? No problem for Dometic passive boxes. Cool-Ice crates have incredibly effective insulation, keeping food, fish, bait and game fresh after inserting ice packs or ice cubes. Depending on use and weather conditions, they can last up to several days in a row. In addition, each part of the crates, made of impact-resistant and seamless plastic, is designed to withstand the harshest conditions. This reliable passive box features strong and thick, refrigeration-grade foam insulation with a unique labyrinth seal design that keeps cold air inside and warm air out. This ensures that ice lasts much longer, even in adverse outdoor temperatures.

If you have the opportunity, store your Dometic passive boxes in a cold environment for a few hours before use and do not expose them to direct sunlight. If you fill them with drinks or food, we recommend cooling them down beforehand. Conventional ice packs or ice cubes are suitable for cooling. The inflow of outside air reduces the cooling capacity and shortens the cooling time. Therefore, do not open unnecessarily and pack the box as full as possible.

Keeps ice frozen for days!
Dometic Cool-Ice passive boxes, such as the Dometic Cool-Ice CI 110, are the perfect cooling solution when there is no easily accessible power supply. It keeps ice frozen for days - up to ten days, depending on the model, usage and conditions. The combination of thick, refrigeration-grade foam insulation and labyrinth sealing design ensures longer ice life. Thanks to the rotational moulding design, there are no seams where heat can get in or cold can get out! Cool-Ice passive boxes are extremely strong, durable and easy to clean. Their robust design makes them ideal for continuous exposure to the elements, especially on boats. The CI 110 passive box has strong, ergonomic polyethylene handles that can also be used as tie-down points to secure the passive box.
Dometic Cool-Ice CI 110 Passive Cooler, 111L Stone related products
NEW
Dometic Patrol/CI DH Drink Holder for CI Passive Box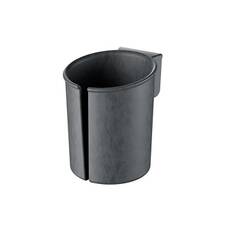 NEW
Dometic Patrol/CI BR Bracket for CI Passive Boxes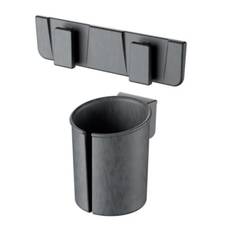 NEW
Dometic Patrol/CI Fixing Kit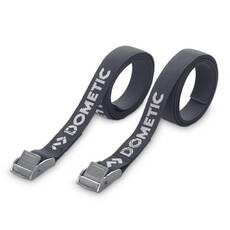 NEW
Dometic Rod Holder for Patrol and CI Iceboxes