Diamond K9000 Motor Drive Mount Base
• Operation Voltage: DC 13.8V (10 to 16V)
• Current consumed: 0.95A max (13.8V)
• Operation speed: Approx. 4sec. (from 0 to 90 degrees)
• Operation angle: between 45 to 90 degrees
• Driving torque: More than 40kg/cm
• Max. antenna load: Less than 1.4m in total length, less than 350g
• Dimensions: 64 x 66 x 102 mm
• Weight: 440 g
• The K9000 can not be used without appropriate KRR, KRS, KTH installation bracket!

Gross price (including 27% VAT): 115.83€ (Net price: 91.21€)
Add to Cart
Price Watch
You can ask for e-mail price notifications when the price of this product gets under a limit you specify. To use this feature you need to have a user account and to be signed in.

RELATED PRODUCTS
Diamond KRR Rooftop Railing Mount Bracket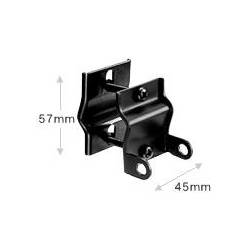 Diamond KRS Roofside Gutter Mount Bracket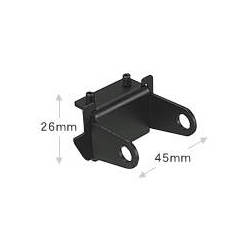 Diamond KTH Trunk Lid / Hatchback Gate Mount Bracket