3M Peltor ProTac III Electronic Level Dependent Headset
Key features of 3M Peltor ProTac III Electronic Level Dependent Headset
• Professional-Quality Hearing Protection (32dB SNR)
• Environmental microphones for level-dependent hearing protection and ambient listening.
• 3.5 mm listen-only stereo input for connection to external devices (e.g. cell phone, two-way radio, Ipod).
• Voice guided menu system for ease of use and adjusting settings.
• Auto power off, the headset will turn off after 4 hrs of non-use to save battery.
• Low-battery warning to inform you when to change batteries
• To reduce corrosion caused by sweat and moisture, the electronics are located in a separate compartment of the cup
• Available in both in headband and hard hat attached versions (black).
• Manufacturer stock shortage! Expected delivery early 2023!
Gross price (including 27% VAT): 120.31€ (Net price: 94.74€)
Add to Cart
Price Watch
You can ask for e-mail price notifications when the price of this product gets under a limit you specify. To use this feature you need to have a user account and to be signed in.
Further details of 3M Peltor ProTac III Electronic Level Dependent Headset
The ProTac III hearing protector helps protect against hazardous and nuisance noise, while allowing environmental sounds to be reproduced by the electronic circuit, limited to 82dB. ProTac III helps protect hearing from impulse noise and increases the ability to communicate with nearby colleagues, as well as hear warning signals, approaching vehicles, and sounds in machines and processes.

A great value in electronic level-dependent hearing protection, 3M™ PELTOR™ is a leading brand in electronic level-dependent hearing protection for professionals who have an occupational exposure to steady state or impulse noise. The ProTac III helps protect workers' hearing and allows them to listen to important ambient sounds (at a maximum level of 82dB), allows them to communicate with colleagues, hear warning signals and approaching hazards, while protecting their hearing.

The picture and the price refer to MT13H221A type.
In the box:
• ProTac hearing protector
• 2pcs AA alkaline batteries
• User Manual
3M Peltor ProTac III Electronic Level Dependent Headset related media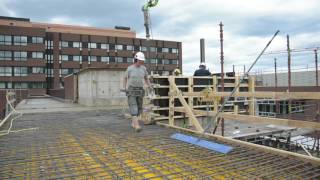 ▶
3M Peltor ProTac III Electronic Level Dependent Headset related products
3M Peltor HY21 Hygiene Kit for SportTac and Tactical Series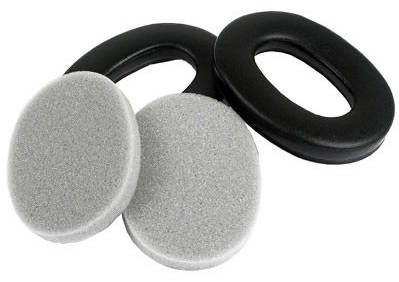 3M Peltor HY100A Ear Muff Cleaning Pads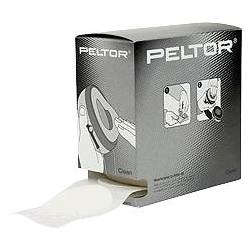 3M Peltor FL6CE/1 Cable with Stereo 3.5mm Plug