3M Peltor MT73H7B4410WS6EU WS LiteCom Plus PMR446 MHz Neckband
Key features of 3M Peltor MT73H7B4410WS6EU WS LiteCom Plus PMR446 MHz Neckband
• Hearing protector with built-in two-way radio (PMR446)
• Level-dependent technology helps improve situational awareness and communication
• Bluetooth multipoint connectivity allows seamless connection of mobile devices
• Push-to-listen quick activation of level dependent function
• Noise cancelling, waterproof IP68 classified microphone
• Voice operated transmission (VOX) for hands free use in high noise environments
• Available as headband, neckband or helmet attachment
• Lithium-Ion rechargeable battery
• Use to help you communicate efficiently in high noise environments

Gross price (including 27% VAT): 1,383.56€ (Net price: 1,089.42€)
Add to Cart
Price Watch
You can ask for e-mail price notifications when the price of this product gets under a limit you specify. To use this feature you need to have a user account and to be signed in.

Further details of 3M Peltor MT73H7B4410WS6EU WS LiteCom Plus PMR446 MHz Neckband
• Auto power off function
• Voice menu with multiple language selection
• Busy channel indication
• Battery status indication

3M PELTOR WS LiteCom Plus Headset features integrated pre-programmed two-way radio, Bluetooth Multipoint connectivity, noise-cancelling microphones, and a level-dependent function for ambient listening. The headset is available with a headband, neckband or as helmet attachments.

For effective headset-to-headset communication in noisy environments, use 3M PELTOR WS LiteCom Plus Headsets. These headsets help protect users against hazardous noise, while enabling communication in loud environments and maintaining situational awareness. The level-dependent function and noise-cancelling microphone help the user hear important sounds from their surroundings and communicate with colleagues without compromising on hearing protection. They feature integrated two-way radio in PMR 446 MHz or LPD 433 MHz for reliable communication and can be used with similar radio communication systems. They include Bluetooth enabled multipoint connectivity for simultaneous, seamless connection. These headsets are available with a headband, neckband or as helmet attachments.

The picture and the price refers to model MT73H7B4410WS6EU.
3M Peltor MT73H7B4410WS6EU WS LiteCom Plus PMR446 MHz Neckband related products
-46%
3M Peltor HY54 Hygiene Kit for LiteCom Pro III Earmuffs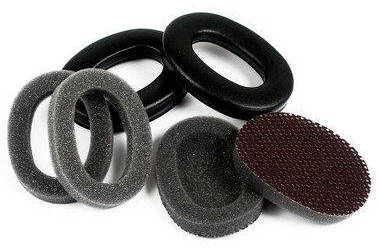 3M Peltor M60/2 Cup Mic Windsock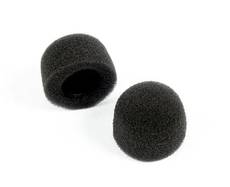 3M Peltor ACK-081 Rechargeable Battery Pack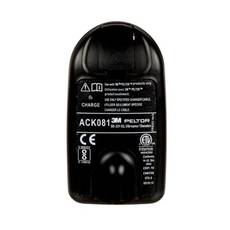 3M Peltor FR08 Battery Charger with 230VAC/5VDC adapter