3M Peltor LiteCom Pro III Hearing Protector with Two-Way Radio (discontinued)
Key features of 3M Peltor LiteCom Pro III Hearing Protector with Two-Way Radio
• Programmable analog/digital DMR two-way radio communication
• Channels: 70 programmable channels
• Frequency range: 403 – 470 MHz
• Range: Outdoors up to 2 km depending on conditions
• Bluetooth® multipoint functionality
• Water tight microphone (IP68)
• Level-dependent function for ambient listening
• Voice menu with multiple language selection
• Voice operated transmission (VOX)

This product is not available.
Possible reasons that the product is not available from the manufacturer anymore or we decided to remove it from our product portfolio. We gladly help you to find the best optional product instead of this type, please contact us.
Further details of 3M Peltor LiteCom Pro III Hearing Protector with Two-Way Radio
• Busy channel indication
• External connection jack
• Auto power off function
• Battery status indication
• Attenuation (SNR): 33dB
• Li-Ion Rechargeable battery (3,7V, 1800mA, 6,7W)
• Charging time: approx. 4 hours
• Operating time: up to 11 hours (90stby/5tx/5rx), can be increased up to 17 hours with the power save feature
• Weight: 490g
• Available in headband, neckband and helmet attachment options
The picture and the price refers to MT73H7A4D10-EU type.

Package contains:
• 3M™ PELTOR™ WS™ LiteCom Pro III Headset
• Battery (ACK081)
• Power supply FR08
• Cable AL2AI (for ACK081)
• Hygiene kit HY83
• User instruction
3M Peltor LiteCom Pro III Hearing Protector with Two-Way Radio related products
3M Peltor HY79 Hygiene Kit for Hearing Protector Headsets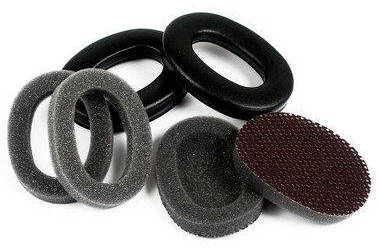 3M Peltor HY54 Hygiene Kit for LiteCom Pro III Earmuffs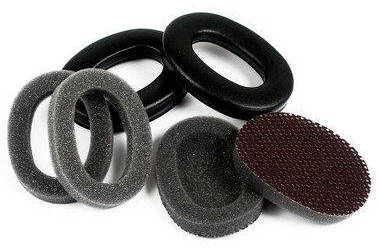 3M Peltor HY100A Ear Muff Cleaning Pads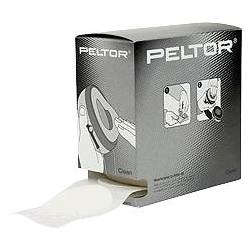 3M Peltor M995 Foam Windscreen for Boom Microphone