Motorola MotoTRBO DP4801E VHF Two-Way Handheld Transceiver Radio
• Frequency coverage: 136-174MHz
• 1000 programmable channels
• 5-line full colour LCD display, full alphanumeric keypad
• 5 programmable option buttons, easy operation
• Integrated GPS and Bluetooth
• Digital MotoTRBO TDMA operation
• Especially designed to use in industrial environment
• Several digital channel access and call modes
• Maximum 5W RF output power
• Confirms with IP68 standard (dust tight and water resistant)
• The integrated accelerometer (for man down function), bluetooth and wi-fi functions can be activated with optional licence keys
Gross price (including 27% VAT): 723.15€ (Net price: 569.41€)
Add to Cart
Price Watch
You can ask for e-mail price notifications when the price of this product gets under a limit you specify. To use this feature you need to have a user account and to be signed in.


More details:
• The operating time reaches up to 9 hours in analogue mode and 10 hours in digital with the supplied PMNN4412 1400mAh NiMH battery. (Tx: 5%; Rx:5%; Stand by:90%)
• The DP4000 series radio meets IP68 dust-tight protection and water resistant standard (immersion at least 1 m for 30 minutes) and MIL-STD 810 C, D, E, F and G requirements
• Easy to use due to the three main control buttons only. Large, textured push-to-talk button, chunky rotary channel and volume knobs.
• Easy-to-use menu navigation keys enable intuitive user interface
• Full Alphanumeric Keypad enables flexible radio operation and text messaging
• The tricolour LED lamp provides feedback for the user about the operation. (starting transmission, channel selection, etc.)
• Additional 5 programmable function buttons can be set to give immediate access to the most often used features making communication even simplier.
• Maximum 1000 channels can be programmed in the radio
• Large, full colour 5-line LCD display - operating in Day or Night mode for easy viewing
• Simple, quick call modes: individual, group and all call
• Sophisticated Emergency Calls help ensure employee safety
• PTT ID helps improve communications efficiency and system discipline
• Remote monitor features help ensure employee safety and enable fast assessment of remote user status
• Privacy features. The radio can be programmed to require password prior to read out of the program
• User defined or automatic analogue / digital mode
• Elegant channel scanning schemes help ensure calls are received first time every time
• Integrated VOX function for hands-free operation which can be set by predefined programmable button
• Transmit interrupt
• When the Lone Worker function is turned ON, and no operation is performed for the specified time period*, the transceiver enters the emergency mode, and then the countdown for the emergency call transmission starts. After the specified time period* has passed, an emergency call is automatically transmitted once, or repeatedly*. (*Depending on the presetting.)
• Option board capability
• Adjustable RF output power (1 / 5 W)
• Intelligent Audio allowing the radio volume to automatically adjust to compensate for background noise.
• Main features of analogue mode: CTCSS, SEL5, Time out timer (TOT), PL/DPL squelch, channel monitoring, channel spacing: 12.5/25Khz
• Automatic energy saver
• 500mW audio output power
• Electronic serial number
• RF port and IP connection via accessory connector with USB cable
• Enhanced data transmission capability
• With the integrated GPS receiver the radio can transmit position data which can be processed and visualised with a suitable software
• Wireless accessories can be conneceted to the radio with use of the integrated Bluetooth module
• IP Site Connect, Capacity Plus (Single Site Trunking) and Linked Capacity Plus (Multi Site Trunking) features
• Can be integrated into digital telephony system
• With the additional optional licences such functions can be activated as man-down, indoor location tracking, wifi, bluetooth (The bluetooth audio and data functions are standard features.)

Standard Accessories
RELATED PRODUCTS
Motorola PMNN4409BR Li-ion Battery
Motorola PMNN4412AR Ni-MH Battery
Motorola PMNN4491B Li-ion Battery
Motorola EPNN9286 AC Adapter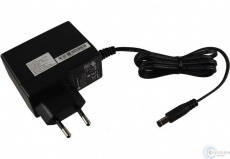 Motorola WPLN4255B IMPRES IMPRES Single Unit Charger (EU Switch mode power supply)
Motorola WPLN4226A IMPRES Desktop Chager
Motorola WPLN4213A IMPRES Multi-Unit Charger (Euro plug)
Motorola WPLN4220A IMPRES Multi-Unit Charger (Euro plug)
Motorola NNTN8273A Single Unit Charger (Euro plug)
Motorola PMAD4116A VHF/GPS Antenna
Motorola PMAD4117A VHF/GPS Antenna
Motorola PMAD4118A VHF/GPS Antenna
Motorola PMAD4119A VHF/GPS Antenna
Motorola PMAD4120A VHF/GPS Antenna
Motorola PMAD4121A VHF/GPS Antenna
Motorola PMLN7324AS MOTOTRBO 4000e Series Generic Option Board Kit
Motorola PMLN7395AS MOTOTRBO DM4000e Series Connect Plus Option Board Kit
Motorola PMLN7008A Belt Clip
RELATED PRODUCTS (discontinued product)
Motorola PMNN4407BR Li-ion Battery (discontinued)
This product is not available.
Possible reasons that the product is not available from the manufacturer anymore or we decided to remove it from our product portfolio. We gladly help you to find the best optional product instead of this type, please contact us.