3M Peltor Alert Hearing Protector - Electronic Level Dependent AM/FM-Radio
• Level dependent function for ambient listening. This function improves the wearer's ability to hear warning signals, approaching vehicles and other dangers
• Built-in AM/FM radio receiver with stereo sound reproduction
• Knob for volume and channel adjustment
• A standard chassis jack for connecting Flex cords (FL6U-**) for various types of communication equipment – com radio, mobile or DECT
• High-attenuating shells with optimised acoustic design and excellent space for the ears for the best possible sound quality and comfort

Gross price (including 27% VAT): 152.16€ (Net price: 119.81€)
Add to Cart
Price Watch
You can ask for e-mail price notifications when the price of this product gets under a limit you specify. To use this feature you need to have a user account and to be signed in.

More details:
• Microphone with effective noise compensation for clear and reliable communication
• Quick Positioning integrated microphone boom for easy handling
• Soft, wide, foam and fluid-filled ear cushions and individually sprung headband wires of stainless sprung steel provide an even and consistent distribution of pressure around the ears for the best possible comfort
• Battery lifetime approx. 100 hours
• PTT button on the shell
• Available in headband and helmet attachment options
The picture and the price refers to M2RX7A type.
RELATED PRODUCTS
3M Peltor HY79 Hygiene Kit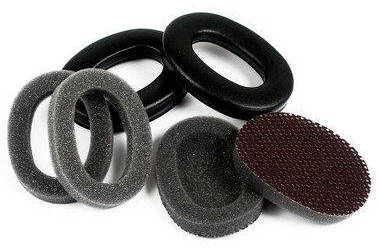 3M Peltor HY100A Ear Muff Cleaning Pads